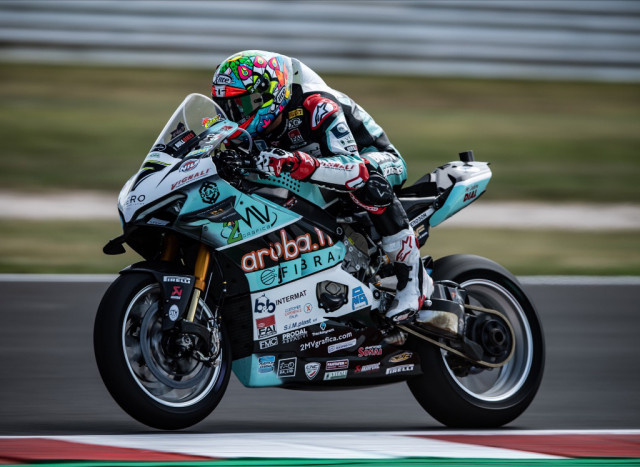 April 3, 1988, the Superbike World Championship was born on the British track of Donington Park! The spectacular English Up & Down will host the fourth Round of the 2021 season. Team Go Eleven and Chaz Davies are looking for redemption, to eliminate the memories of the unlucky Misano weekend as soon as possible. For the number seven it is...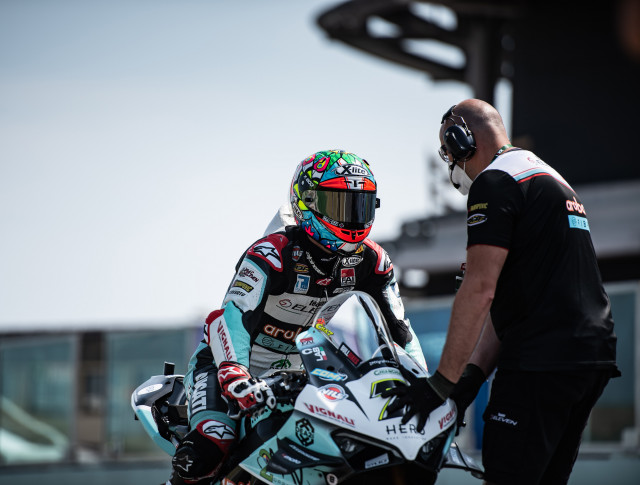 Here there are some beautiful images of the racing weekend.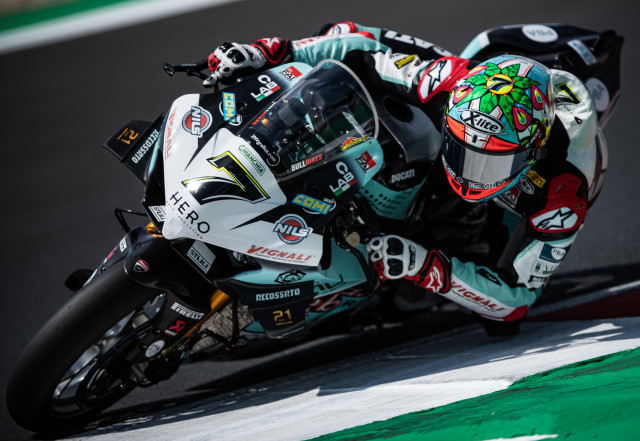 Unfortunately there is not much to say about today; Chaz crashed in Superpole Race, injuring his right shoulder, so he had been forced to raise the white flag after a few laps of Race 2. The day seemed to have started well, the Welsh rider had a better feeling with the bike right from the Warm Up. In Superpole Race,...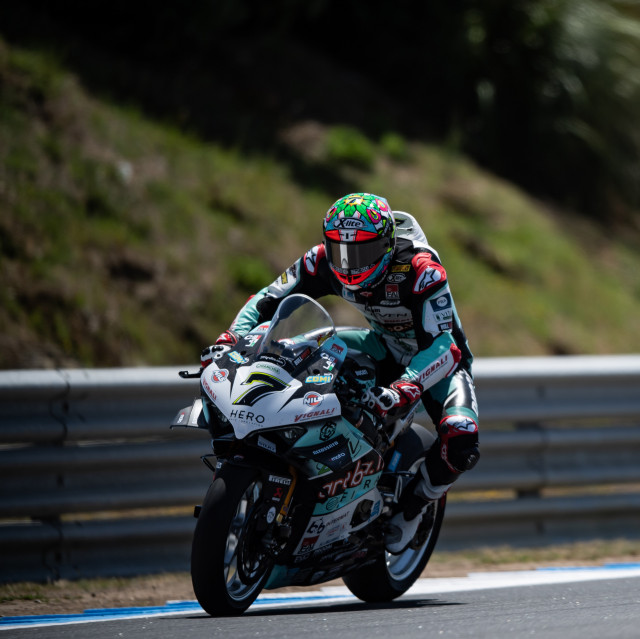 After a year of absence, WorldSBK is back in Italy, the Misano World Circuit is preparing to host the third Round! Good weather and a welcoming atmosphere have always characterized the Romagna Riviera, a unique environment that makes the event special and awaited by all motorcycling enthusiasts. Chaz Davies and the Go Eleven Team, after the podium conquered in Race...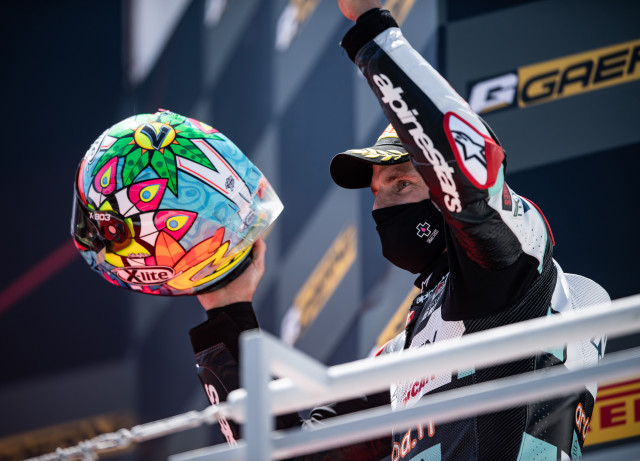 Here there are some beautiful pictures of the Round 2
W-H-A-T A P-L-E-A-S-U-R-E! Chaz Davies climbs on the podium, second position, in Race 2 at Estoril! And the Go Eleven Team conquers the fourth podium in Superbike! But let's briefly review how this great result was achieved. In the Warm UP, with fresh conditions, Chaz tried some changes to the geometry of the bike, meeting some of his...
Here some beautiful pictures of the racing weekend:
A truly changing Sunday in Aragon, with mixed weather conditions that affected all the sessions. A light rain wet the track several times, without being too heavy. A dry / wet mix created problems to teams and riders. In the Warm Up, in real wet conditions, the WorldSBK protagonists had the first opportunity of the season to compete with rain tyres. Nobody, however,...
The countdown is close to the end, after a long and sparkling turmoil and several pre-season tests, WorldSBK opens the stage of the 2021 season! From Motorland Aragon the protagonists of the Superbike are thrilled to get on track. Who will be the next title contender? Team Go Eleven kicks off its season ready and confident following the excellent tests...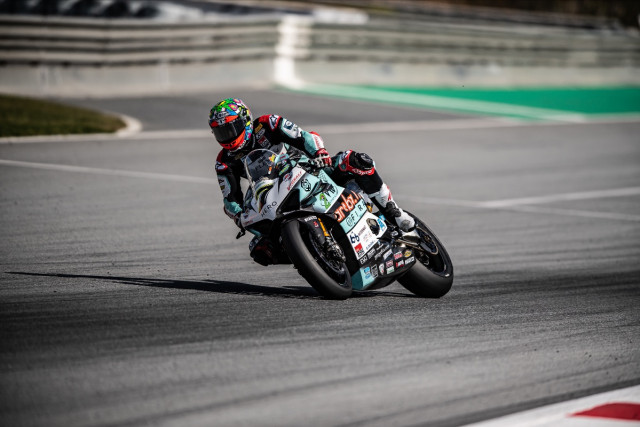 #CatalanTest ends with a satisfying job by the Welsh rider on the light blue Ducati Go Eleven! Chaz, during the morning of the second day, immediately managed to improve his feeling with the bike, having an excellent feedback especially on the front. Almost four tenths of pace better than on day one, it shows the improvement. Davies, despite the long break,...