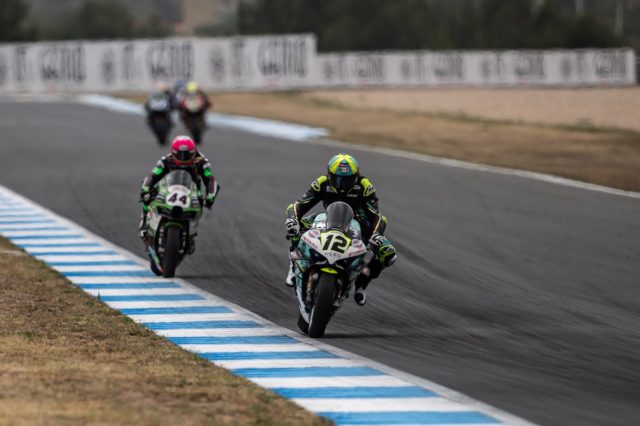 Here there are some pictures from WSBK R03

On Sunday in Estoril, Round 03 WorldSBK, the weather conditioned all the day; Wet Warm Up, Superpole Race in mixed conditions and Race 2 dry but with constant light rain. Xavi Fores got two Top Ten finishes, ninth in the Sprint race, tenth in the afternoon, proving to be fast, reliable and aggressive in all grip conditions. The Warm up takes...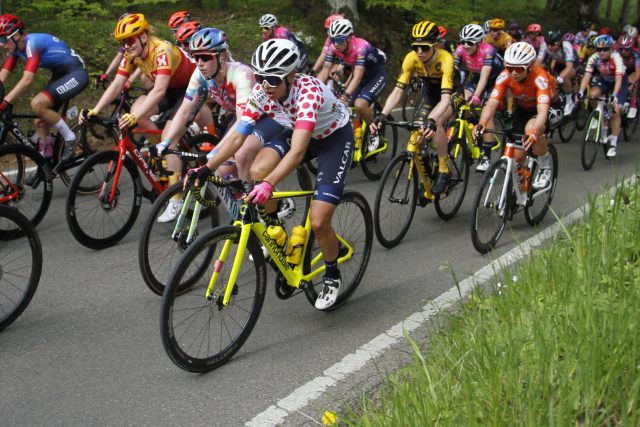 The Ceratizit Festival Elsy Jacobs ends with the fifth place of Olivia Baril in Garnich and the third place in the general classification of Silvia Persico. The three days competition that have seen Valcar - Travel & Service team run aggressively, looking for the best result. The girls directed by Davide Arzeni obtained two podium with Silvia Persico (third in the...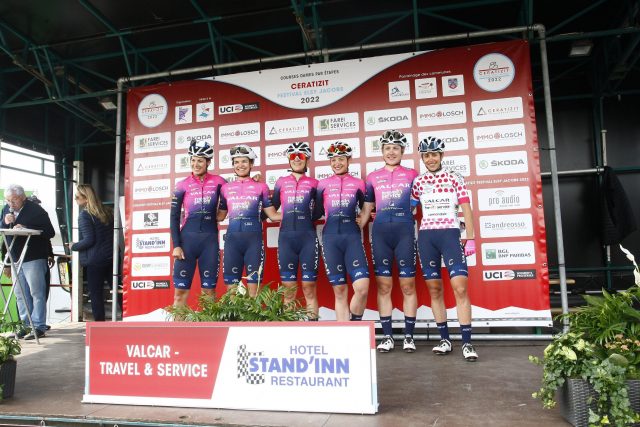 Mission accomplished for Silvia Persico who, after the good prologue finished in third place, takes the second place in the first stage of the Ceratizit Festival Elsy Jacobs. A good result that let her to wear the leader's jersey of the Luxembourg stage race. The race was decided in a sprint between three athletes, with the 24-year-old from Bergamo preceded...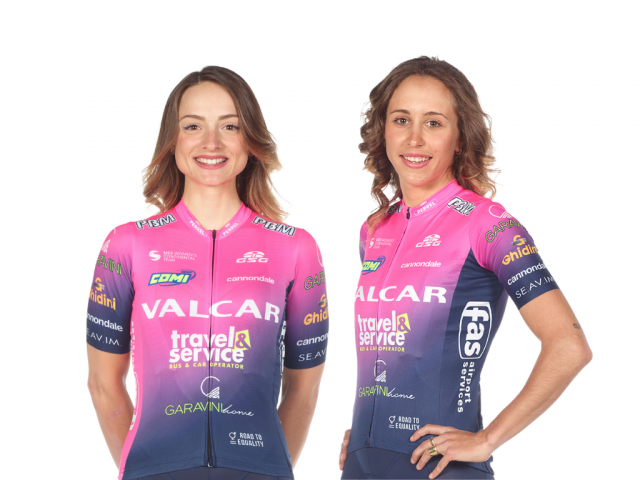 Second podium in a row for Silvia Persico who, four days after the success at Gran Premio Liberazione di Roma, confirms her excellent shape ending in third place the prologue of the Ceratizit Festival Elsy Jacobs. The 24-year-old covered 2200 meters in 3 minutes and 13 seconds, at an average speed of 41,036 km/h. And now she can dream big...
Here there are some beautiful pictures from WSBK R02
What a pity, that was not what we needed! After a good Superpole Race and an excellent start in Race 2, Philipp was forced to retire from the race following the engine failure, while he was fighting with Redding, who then finished in fifth position. The day started well, with Philipp in great shape in the Warm Up. Six laps...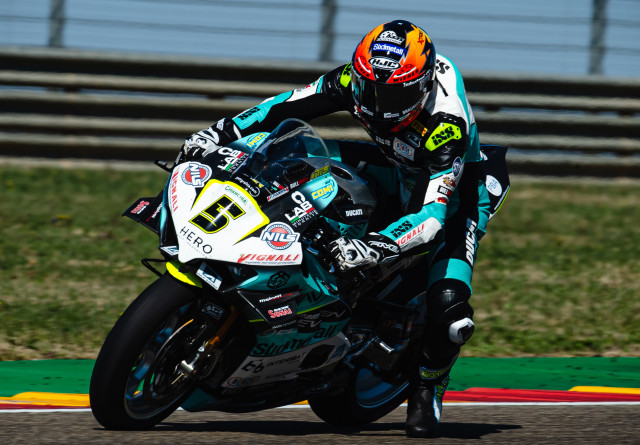 Here there are some beautiful pictures from WSBK 2022 Round 1.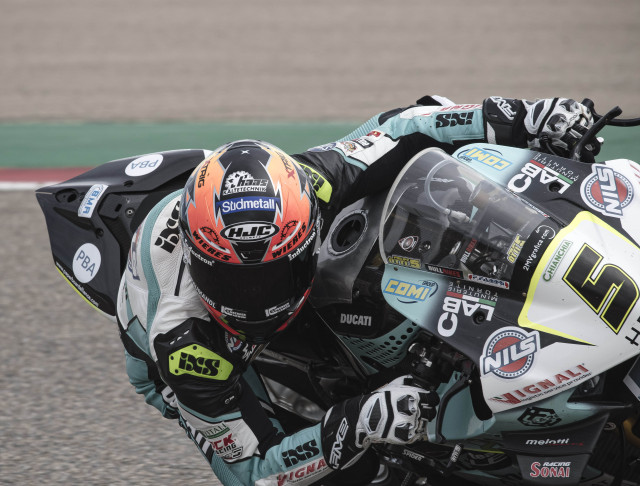 Final day in Aragon, a good debut weekend for Philipp Oettl and the Go Eleven Team! After a Superpole Race with a few mistakes, the German set an excellent pace in Race 2, which allowed him to fight in the second group. The Warm Up allowed Philipp to regain confidence with the Ducati Panigale on used tyres, slightly lost yesterday in...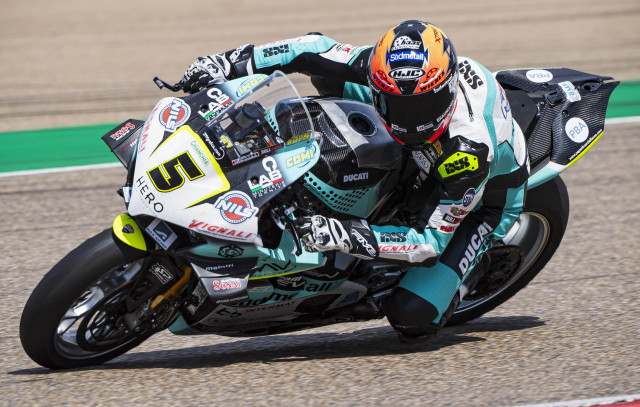 WorldSBK is now in its first race of the 2022 season! In the paddock there is a mixed air made by emotion, tension and the desire to show off. Everyone, from the riders to the team members is keen to start in the right way; from now until mid-November the WorldSBK action will keep you glued to the screens. Team Go...