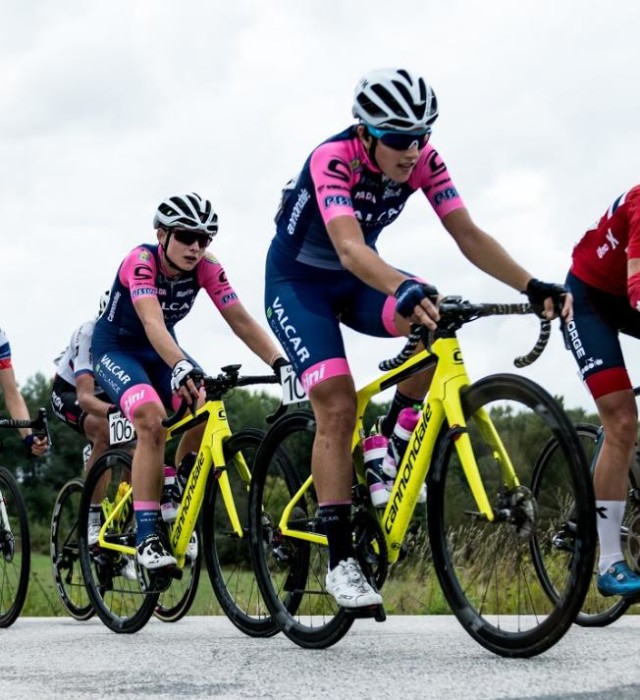 The World Tour restarts from France, on the road of Plouay Grand Prix – Lorient Agglomération Trophée programmed for August 31st. The Valcar Cylance relaxed for few days, just to recharge the battery and return to the race ready to fight. The team leaded by Davide Arzeni is fierce for this important appointment, after the good result at Norway Tour. "We are more motivated than ever to do our best in this final of the season and we want to try it since this weekend – explains Arzeni – the Plouay competition is an hard race, but seeing our girls I have the sensation that we will conquer a good result".
At the start there will be Elisa Balsamo, Marta Cavalli (leader of young UCI classification), Maria Giulia Confalonieri, Asja Paladin, Silvia Persico and Elena Pirrone.
From France to Holland. From September 3rd to 8th the team of Valentino Villa will attend at Boels Ladies Tour, a World Tour step race, a prologue and five fractions in line, start in Sittard and arrival in Arnhem. The sport directors Arzeni and Campolunghi will lead Chiara Consonni and Vittoria Guazzini both coming back from Czech Republic, where with the Italian National team they competed the Gp Prostejov, Maria Giulia Confalonieri, Silvia Persico, Elisa Balsamo and Marta Cavalli.