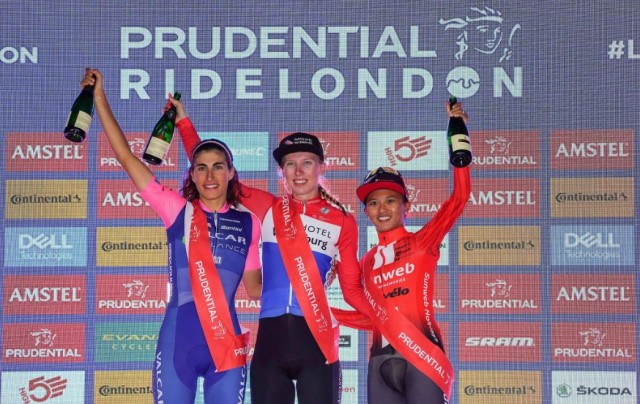 World Tour: Elisa Balsamo hits the 2nd place in London. A great results obtained at the Prudential Ride London Classic from the italian bearer of the Valcar Cylance Team.  The race was decided at the sprint. Confalonieri (9th place) did an awesome job guiding Balsamo in the best position possible for the final sprint. The job was to keep...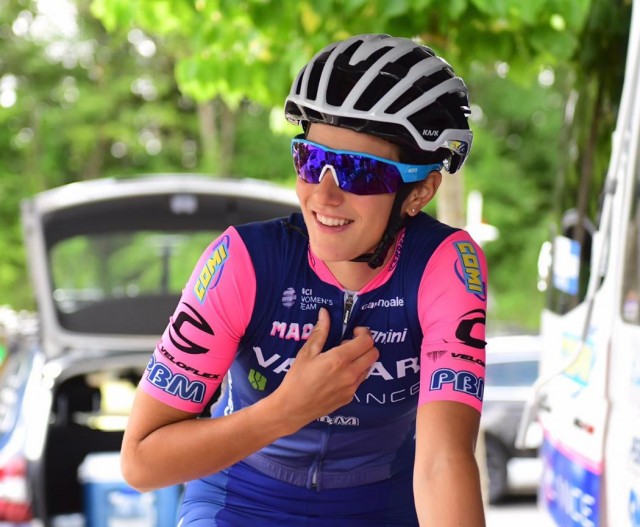 The Valcar Cylance female team makes the most of it and brings home a good result from Ovo Energy Tour, which ended today in Great Britain. A team performance which, after all, satisfies the technician Davide Arzeni and announces good chances for the next appointments. An aggressive beginning for Maria Giulia Confalonieri: 7th place in the first step, 5th...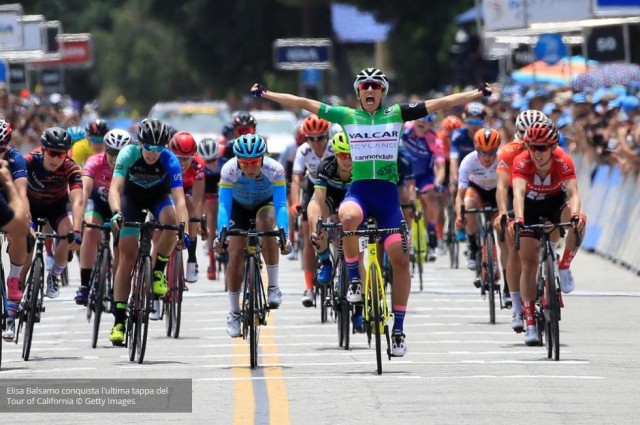 With a regal sprint Elisa Balsamo won the third and final stage of the Amgen Tour of California, Women's World Tour Elite event. A sure, powerful sprint, a clear victory as bullying: Elisa Balsamo closes the trip in the US of Valcar Cylance giving in the final day great satisfaction to the American sponsor Cylance. "The team worked so...
Excellent start for Valcar Cylance on the American roads where the Amgen Tour of California, stage race of the Women's World Tour, is taking place. Great work by the team leaded by Davide Arzeni, which brings Elisa Balsamo to the podium, second at 18" from  the World champion Anna Van Der Breggen and best young rider in general classification....
There's satisfaction in Valcar Cylance after rhe return from Holland and Belgium. A good period fir the team based in Bottanuco with the second place of Elisa Balsamo at the finish line of the EPZ Omloop Van Borsele, just behind Lorena Wiebes. Balsamo in a great dust, shiny and growing with her condition has failed to repeat the last...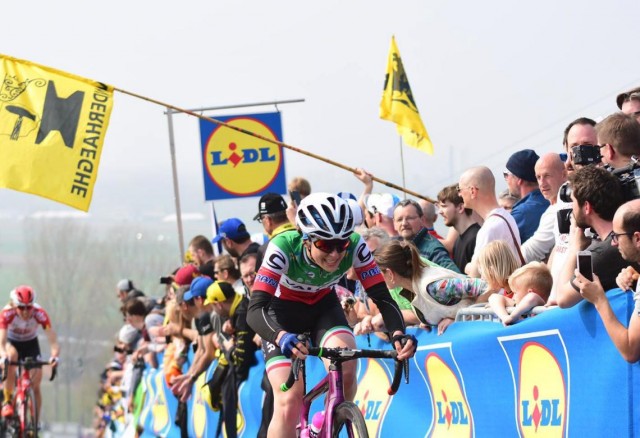 The girls of Valcar Cylance celebrate a great Tour of Flanders. A special group that gave great satisfaction racing on the walls and the cobblestones. Eleventh at the finish line, Marta Cavalli was the best rider, Ilaria Sanguineti pushed hard for the entire race with 120 kilometers of breakaway drawing curves and climbing Cotes, generous and combative Maria Giulia...
A test passed on the way to the best condition. The two WorldTour races Driedaagse Brugge-De Panne and Gent-Wevelgem had confirmed the growth of Elisa Balsamo, the Italian champion Marta Cavalli and Maria Giulia Confalonieri. The good performance of Balsamo in De Panne (sixth place) earned her the nomination of first Italian at the finish of the Belgian classic,...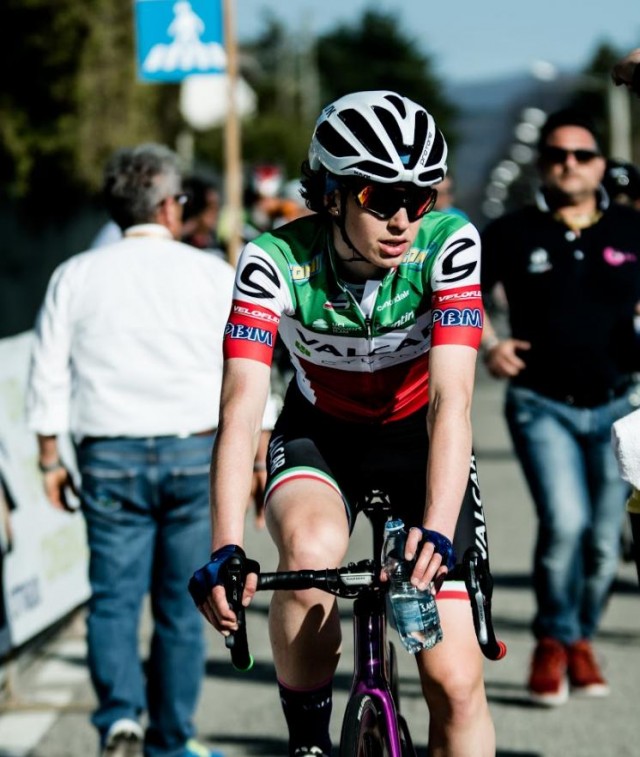 Here is some images of the race: Photo Credits: Twila Muzzi